Photographing for 1859 Magazine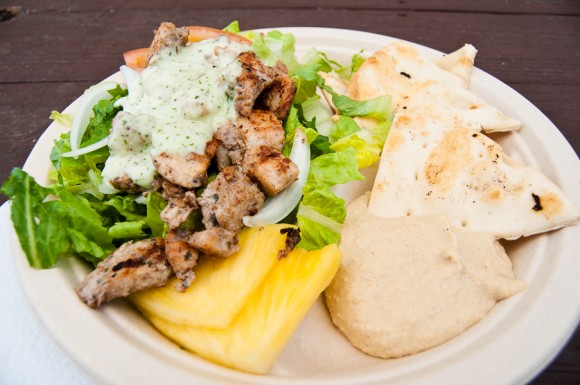 4 years, 11 months ago
Comments Off

on Photographing for 1859 Magazine
Last weekend (March 8-10) I had the great pleasure to participate in an Editorial Magazine Photography Workshop offered by two of Oregon's top editorial photographers, Joni Kabana and Leah Nash. The pair has collaborated on other workshops and developed a great rapport. Their skills complement one another; each bringing something unique to the equation.
This particular workshop was created in conjunction with 1859 Magazine; a highly-popular periodical focusing on Oregon travel and lifestyle. The workshop participants, under the direction of Leah and Joni, were to take photographs to illustrate an upcoming feature article in 1859.
After a Friday night orientation session, our group of ten students, two instructors and two assistants hit the streets early Saturday morning in one of Portland's re-vitalized neighborhoods. The first couple of hours we were on our own, intended to get our creative juices flowing.  Then, we met as a group at a local coffee house to divvy up the shooting assignments. Joni and Leah had put together a list of suggested businesses and public spaces for us to focus on.
I hooked up with fellow student Lorraine, who I knew from a photography critique group that I attend. We worked as a team throughout the day. Lorraine was much more comfortable than I about approaching strangers, camera in hand and saying, "May I take your picture?" It did get easier as the day wore on. It also helps when you can say, "I am shooting pictures for an upcoming issue of 1859 Magazine and would like to take some pictures in your business." Nearly everyone we met was friendly and accommodating and I found that I was really enjoying myself.
It was a long day but a fun day. I finally packed up the camera gear after sunset and met the group at a nearby pub for some pizza and beer. It was an early night though, as there was more to come tomorrow. On Sunday, we met again at Joni's studio to edit our images. I had shot over 500 photos and had only two hours to select the best 30 images from among them. After everyone whittled their work down to about 30 photos each, each person's pictures were projected for all to see and for Joni and Leah to critique.
Their comments were constructive; mainly focusing on how the photographer could have made an image better. From each person's work, the best 10 to 12 images were selected by the instructors for the final submission to 1859. I felt pretty good that I had 11 images they felt were good enough to submit.
Altogether, the magazine's art director received over 100 photos to choose from for the article. Of course, we participants are all anxious to know whether or not one or more of our images will be chosen for either the print article, or for the online version with an expanded photo gallery. While that would be fantastic and a great honor, I am satisfied just having gone through this process. I have a much greater understanding now of what editorial photography is about, and have gained some confidence on how to execute it. My thanks go to Joni and Leah for producing such a great workshop. It was a blast!
Photo credit: Tamara Muldoon (Food Cart Specialty: Jerk Chicken Salad with Hummus and Pita Bread)